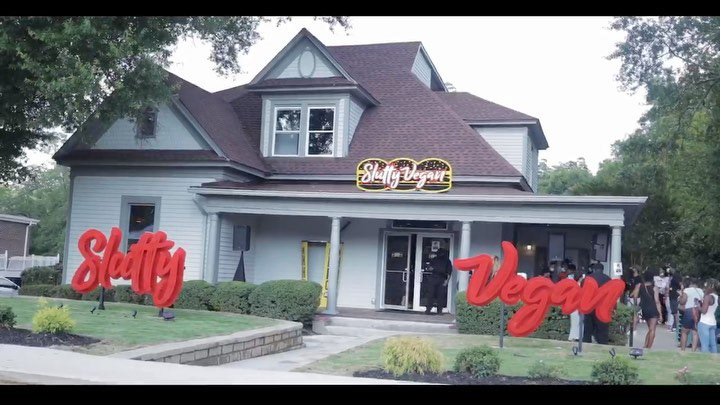 July 11, 2020, was the grand opening of Slutty Vegan's second site, The Slut House, located in Jonesboro, GA. The new location is a former house that was that was converted into what is now a restaurant. This location also contains in-house seating, which intensifies the experience of being "sluttified". 
A big congratulations goes out to the owner of the restaurant, Pinky Cole. After serving 1000 customers, it's safe to say that the grand opening was a success. Cole's plan is to open up 13 locations within the next two years (one of those being Jonesboro). 
The address of the new location is 164 N McDonough Street, Jonesboro, GA 30236. Their restaurant hours are Tuesday - Thursday, 12PM -10PM, and Friday and Saturday 12PM - 12AM. 
Big congratulations to Pinky and the Slutty Vegan team!
Share positive black news with us you feel should be featured by emailing theblackmaverick@yahoo.com. Subscribe to The Black Maverick here to join our family and receive monthly updates.
Make sure to follow us on social media as well. We want to stay connected with you.