Netflix is finally giving us he Black community something we've been asking for. They are bringing back some of the timeless, classic black-led shows that we still love, and I bet you can guess what they are.
Last month, Netflix's Strong Black Lead page made the announcement on their Twitter page with a list of shows and dates they will be available on the app. They even posted an announcement video where our favorite actors and actresses of these shows reminisced, thanked us for letting Netflix we wanted these shows available on their platform, and let us know this is real! 
Check out the list and video. (Full video available for view on Twitter @strongblacklead).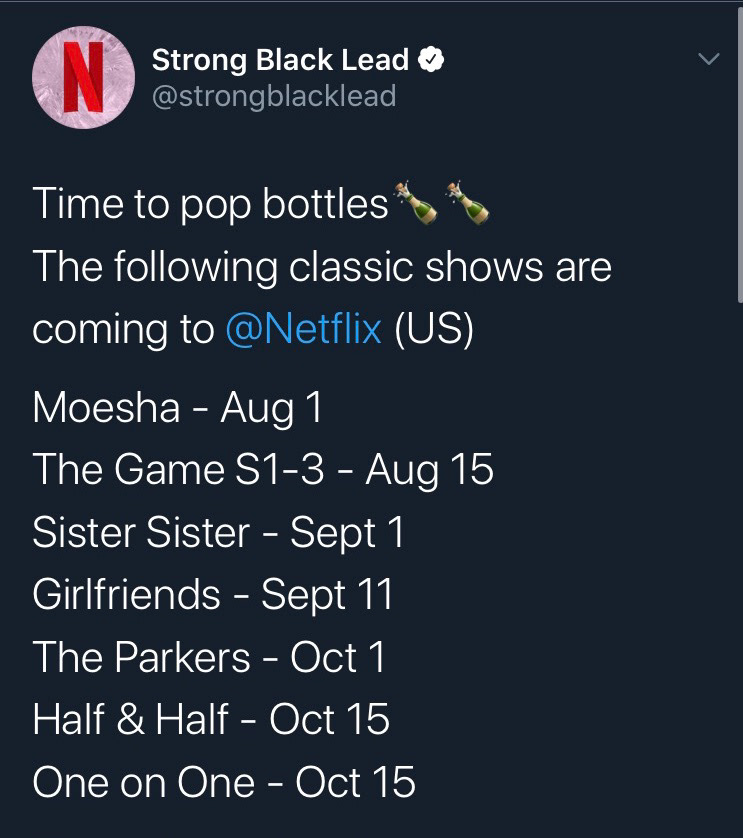 Share positive black news with us you feel should be featured by emailing theblackmaverick@yahoo.com. Subscribe to The Black Maverick here to join our family and receive monthly updates.
Make sure to follow us on social media as well. We want to stay connected with you.