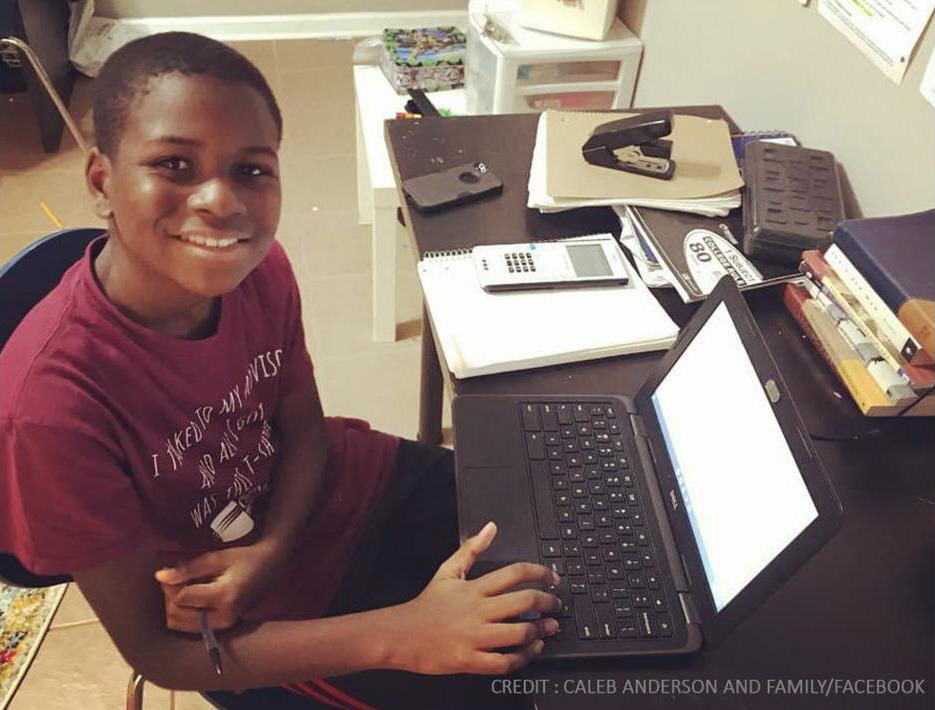 12- year old Caleb Anderson, from Marietta, GA, has a story so inspiring it has to be shared.
Mimicking his mother's speech at just 4 weeks old, signing over 250 words at the age of 9 months old, speaking and reading by the age of 11 months old, and  reading the Constitution by the age of 2, it's safe to say that Caleb's a gifted genius.
At only 12 years old, Caleb is currently a Sophomore at Chattahoochee Technical College, where he majors in Aerospace Engineering. If you weren't sure, aerospace engineering, according to Times Higher Education, is the "design, construction, and maintenance of aircraft, spacecraft, missiles and weapons systems".
Ever since Caleb's story went viral, they heard from people all over the world, including his dream school right here in Atlanta, GA, Georgia Tech. Tech has one of the oldest and largest aerospace programs in the country.
Caleb has 3 more semesters of classes to complete at Chattahoochee Tech College, which the Steve Harvey Show would be paying for.
Share positive black news with us you feel should be featured by emailing theblackmaverick@yahoo.com. Subscribe to The Black Maverick here to join our family and receive monthly updates.
Make sure to follow us on social media as well. We want to stay connected with you.