Every year, Harvard University hosts the International Harvard Debate Competition. This year, despite it being held virtually, and other obstacles formed due to the outbreak of COVID-19, The Atlanta Great Debators were victorious for their third year in a row. They beat 
The entire team put in their share of work and effort, but Senior, Madison Webb, and Sophomore, Christian Flournoy, brought it home. They are the first Black woman and Black man to win the competition., beating highly intelligent and accelerated students from over 25 different countries.
The Atlanta-based Harvard Diversity Project, which specifically targets high school students that have never participated in debate, was founded by Brandon Fleming, Harvard's assistant debate coach. Within this program, Fleming coaches the students, and the students sacrifice their weekends all year to prepare for the the great competition. 
The Harvard Diversity Project has been in position for three years and is known for assisting the black youth of Atlanta for full scholarships to the Ivy League and top colleges and universities across America.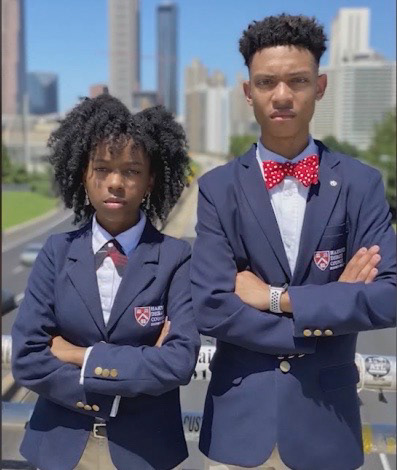 Share positive black news with us you feel should be featured by emailing theblackmaverick@yahoo.com. Subscribe to The Black Maverick here to join our family and receive monthly updates.
Make sure to follow us on social media as well. We want to stay connected with you.